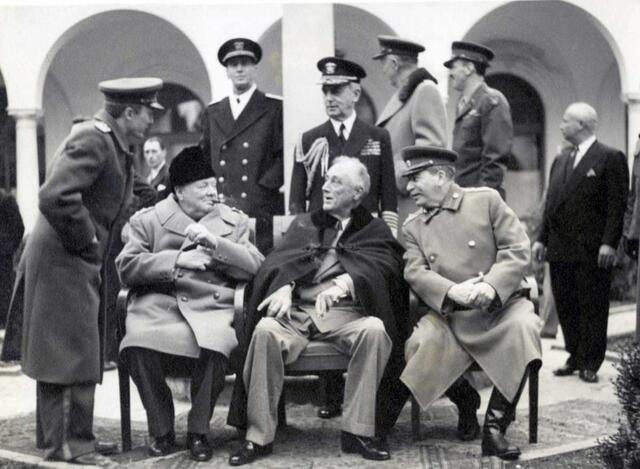 Key Information
Reference code
ALANBROOKE
Title
ALANBROOKE, FM Alan Francis (1883-1963)
Date(s)
1990-1994 (Creation)
1978 (Creation)
1906-1968 (Creation)
Extent
65 boxes or 0.65 cubic metres
Scope and content
Manuscript diaries, 1939-1946, notably covering his command of 2 Corps, BEF, France and Belgium, 1939-1940, his service as Commander-in-Chief, Home Forces, 1940-1941, and as Chief of the Imperial General Staff, 1941-1946, with detailed accounts of meetings and conversations, and comments on personalities. Detailed unpublished memoirs, 1883-1946, written in [1946-1960]. Personal files, 1940-1946, principally comprising copies of official and semi-official correspondence with FM Sir Bernard Law Montgomery, 1942-1945, relating to his commands of 8 Army, Middle East, 1942-1943, and 21 Army Group, North West Europe, 1944-1945; with FM Archibald Percival Wavell, 1st Viscount of Cyrenaica and of Winchester, 1940-1945, relating to his commands in the Middle East, 1940-1941, and India, 1941-1945; with FM Sir (Henry) Maitland Wilson, 1943-1945, relating to his commands in the Middle East, 1943-1944, and as head of British Joint Staff Mission, Washington, 1944-1945; with FM Hon Sir Harold Rupert Leofric George Alexander, 1942-1945, relating to his commands in the Middle East, 1942-1943, and Italy, 1943-1944, and the Mediterranean, 1944-1945; with Lt Gen Sir Kenneth Arthur Noel Anderson, 1942-1945, relating to his commands in North Africa, 1942-1944, and East Africa, 1945; with Adm Lord Louis (Francis Arthur Victor Nicholas) Mountbatten, Supreme Allied Commander, South East Asia, 1943-1945; with FM Sir John Greer Dill, head of British Joint Staff Mission, Washington, 1941-1944; with Lt Gen Frederick Arthur Montagu Browning, Chief of Staff, South East Asia Command, 1944-1945; with Lt Gen Herbert Lumsden, South West Pacific Area, 1944; with Lt Gen Sir Frank Noel Mason-Macfarlane, Governor and Commander-in-Chief, Gibraltar, 1942; and with Gen Wladyslaw Sikorski, Polish Forces, 1941-1943. Papers relating to his role as Chief of the Imperial General Staff, 1941-1946, dated 1940-1951, notably including conference papers for Combined Chiefs of Staff meetings, 1943-1945; semi-official correspondence with Lt Gen Sir Claude John Eyre Auchinleck, 1940-1945, relating to Auchinleck's commands in Norway, India and the Middle East, 1940-1945. Other papers relating to his life and career, 1897-1963, dated 1897-1966, 1992-1993, including letters to his mother, 1906-1920, notably covering his service in India, 1906-1914 and France and Belgium, 1914-1918; texts of his lectures on artillery given at Staff College, Camberley, 1923-[1926]; papers relating to his post-war activities, notably his role as Chancellor of Queen's University, Belfast, 1949-1963, dated 1949-1968; papers relating to ornithology, 1950-1963; published and unpublished articles collected by Alanbrooke and his wife, 1929-1967; texts of his speeches and broadcasts, 1944-1962; photographs, [1902-1963], 1978, 1992, mainly official photographs of Alanbrooke as Chief of Imperial General Staff, 1941-1942. Papers collected by Mrs M C Long in preparation for the writing of Alanbrooke's biography, dated 1954-1958, notably including texts of interviews with friends and colleagues, 1954-1958. Correspondence relating to Alanbrooke's papers and Sir Arthur Wynne Morgan Bryant's books Turn of the tide (Collins, London, 1957) and Triumph in the West (Collins, London, 1959) (both based on Alanbrooke's diaries), dated 1951-1968. Correspondence of FM (Richard) Michael (Power) Carver, Baron Carver, relating to erection of Alanbrooke statue in Whitehall in 1993, dated 1991-1993
System of arrangement
Arranged in the following sections: letters to his mother; 'Notes for my memoirs'; 'Notes on my life'; early papers; diaries; Chief of Imperial General Staff papers; miscellaneous papers and maps; public functions and post-war activities; speeches; correspondence; photographs; biographical material; Bryant's books; personal files.
General Information
Name of creator
(1883-1963)
Biographical history
Born in 1883; commissioned into Royal Artillery, 1902; served in Southern Ireland, 1902-1906; India, 1906-1909; Royal Horse Artillery (Northern Battery), Royal Artillery, India, 1909-1914; served in Western Front in World War One, commanding Canadian and Indian troops; proceeded to war in France with Secunderabad Cavalry Bde; landed Marseilles, Sep 1914, in command of ammunition column; Adjutant, 2 Indian Bde, Royal Horse Artillery, 1915; Bde Maj, 18 Divisional Artillery, 1915; General Staff Officer Grade 2, Royal Artillery, Canadian Corps, 1917; General Staff Officer Grade 1, Royal Artillery, 1 Army, 1918-1919; Instructor, Staff College, Camberley, 1919 and 1923-1927; General Staff Officer Grade 2 Northumbrian Div, Territorial Army, 1920-1923; Instructor, Imperial Defence College, 1927 and 1932-1934; Commandant, School of Artillery, 1929-1932; Commander, 8 Infantry Bde, 1934-1935; Inspector of Royal Artillery, 1935-1936; Director of Military Training, War Office, 1936-1937; Commander, Mobile Division, 1937-1938; Commander, Anti-Aircraft Corps, 1938-1939; General Officer Commanding-in-Chief, Anti-Aircraft Command and Southern Command, 1939-1940; Commander, 2 Army Corps, British Expeditionary Force, France and Belgium, 1939-1940; Commander-in-Chief, Home Forces, 1940-1941; Chief of the Imperial General Staff, 1941-1946; ADC General to King George VI, 1942-1946; FM, 1944; received Freedom of Belfast, 1945; received Freedom of City of London, 1946; Col Commandant, Royal Artillery, 1939-1957, Royal Horse Artillery, 1940-1957, Glider Pilot Regt, 1942-1951, and Honourable Artillery Company, 1946-1954; President, Royal Artillery Association; one of Government Directors of Anglo-Iranian Oil Co, 1946-1956; Director, Midland Bank Ltd, 1947-1963; Chairman, Belfast Banking Co, Ltd, 1947-1963; Director, National Discount Co, 1948-1963, and Hudson's Bay Co, 1948-1959; Chancellor, Queen's University, Belfast, 1949-1963; Constable of Tower of London, 1950-1955; Lord Lieutenant, County of London, 1950-1957; President, Zoological Society of London, 1951-1954; Director, Triplex Glass Co Ltd, 1954-1956 and Lowland Tanker Co Ltd, 1954; President, Corps of Commissionaires, 1960; Commander of Coronation Parade and Lord High Constable of England in Coronation Abbey Ceremonies, 1953; died in 1963.
Custodial history
Deposited in the Centre by the family in 1971. Papers retained by Sir Arthur Wynne Morgan Bryant for his books on Alanbrooke were released to the Centre by Bryant in 1982. Papers relating to the Alanbrooke statue were presented to the Centre by FM (Richard) Michael (Power) Carver, Baron Carver, in 1994. In 2005, the Centre acquired the Alanbrooke papers with generous assistance from The National Heritage Memorial Fund, The MLA/V&A Purchase Grant Fund, The Friends of the National Libraries, The King's College London Annual Fund and 61 alumni of King's College London.
Conditions governing access
Some material is CLOSED but most of the collection is open, subject to signature of Reader's undertaking form, and appropriate provision of two forms of identification, to include one photographic ID.
Conditions governing reproduction
Copies, subject to the condition of the original, may be supplied from open material for research purposes only.
Requests to publish original material should be submitted to the Trustees of the Liddell Hart Centre for Military Archives, via the Archives.
Language and script notes
Mainly English, but some French
Finding aids
This collection level description and detailed catalogue.
Related materials
Publication note
War Diaries 1939-1945: Field Marshal Lord Alanbrooke edited by Alex Danchev and Dan Todman, (Weidenfeld & Nicholson, London, 2001). A full transcript of Alanbrooke's diaries (Ref. GB0099 KCLMA Ref 5/1/1 - 5/1/11.
Note
Decorations: KG, GCB, OM, GCVO, DSO
Alternative identifier(s)
Rules and/or conventions used
Compiled in compliance with General International Standard Archival Description, ISAD(G), second edition, 2000.
Digital object (Master) rights area
Digital object (Reference) rights area
Digital object (Thumbnail) rights area